fri26augAll Daysun04sepGstaad Baroque Academy | Participants and professorsWe present the academy 2022Schönried (CH), Wellness- & Spa-Hotel Ermitage, www.ermitage.ch
Event Details

We are delighted to be holding the Gstaad Baroque Academy this year from 26 August to 3 September in the beautiful village of Schönried in the Bernese Alps. The Academy cultivates early music at the highest level and is aimed at professional musicians, students – this year with two main classes recorder (Prof. Maurice Steger) and harpsichord with 3 professors (Christophe Rousset, Francesco Corti and Jean Rondeau) – Baroque ensembles and in the Junior's section students from 11 to 18 years are taught.

This year, many classes are open to the public and we would like to invite you to attend the workshop concerts in the Hotel Ermitage and in the salon of the Rosey Camp, to watch the livestream or to listen to the baroque concerts in the Romanesque church in Rougemont. Every day in the music rooms of the Hotel Ermitage and the Rosey Campus you can attend the public Masterclasses with the professors and the participants. Between 28 of August and 2 of September the doors are open for you from 11.00 to 13.30 and from 14.30 to 17.30! Entrance is free, we ask kindly for a little collect. In addition we are organizing concerts with the participants, please stay tuned.

We are proud to present the participants who have passed the entrance requirements and will play during the academy:

Departement Recorder
Tamar Ben Zaken (IL)
Maria Bolshak Budnikova (UA, soprano)
Alexander Ebert (DE)
Jan Fuss (DE)
Jule Valerie Hamp (DE)
Britta Kähny (DE)
Lizzie Knatt (UK)
Susanne Knoch (AT)
Daniel Swani (UK)

Departement Harpsichord
Sae Gotto (JP)
Judy Hung (CA)
Maho Kamada (JP)
Taichi Karakawa (JP)
Sofia Oganesian (UA)
Lorenzo Pandiscia (IT)
Dannong Wu (CN, accordion)
Eszter Szedmák (HU)

Department Ensemble
Jan Fuss rec. and Eszter Szedmák harps.

Junior's Departement (in collaboration with SJMW and Ruth Burkhalter foundation) : Melin Acikel (bassoon) | Leonora Bisig * | Hannah Blind * | Yara Dodds (violin) | Camille Eigenmann * | Elena Emanuele * | Juana Fernandez * | Aurélia Grollmuss * | Julien Grollmuss (violin) | Clara Gapp * | Luis Vidal Ballester * | Alexandra Mironova * | Johanna Rist * | Fiona Rölli * | Johanna Röttinger * | Jakob Schildhauer * | Lisa Steger * | Delia Steiner (flute) | Anaïs Williner (bassoon) | Isabella Zeitz * (* recorder)

***

A wonderful team of friends of Maurice Steger leads the academy musically, culinarily and looks after the participants and our audience.

Prof. Maurice Steger, direction, recorder, chamber music
Prof. Francesco Corti, harpsichord
Prof. Jean Rondeau, harpsichord
Prof. Christophe Rousset, harpsichord and workshop
Dieter Weitz, harpsichord correpetition, Junior's Programme
Andreas Westermann, harpsichord correpetition
Panos Linakis, harpsichord improvisation
Tabea Debus, recorder, Junior's Programme
Laura Schmid, recorder, assistance Maurice Steger
Céline Pasche, recorder, chamber music with baroque harp, Junior's Programme
Lukas Wittermann & Team, projectmanagement GBA
Valérie Probst & Team, projectmanagement SJMW
Elisabeth Pfäfflin & Team, Hosts at Chalet Sandra

Follow the young talents. We are looking forward to the Gstaad Baroque Academy 2022!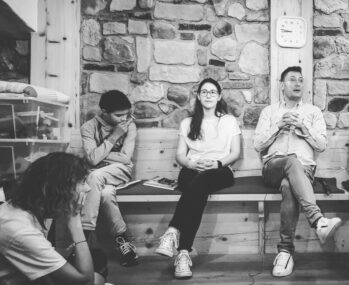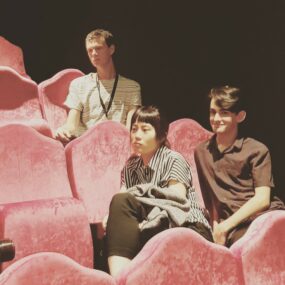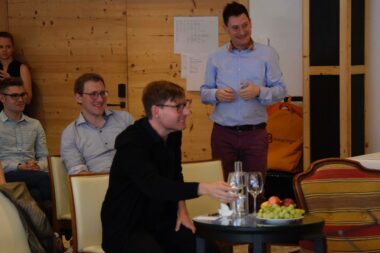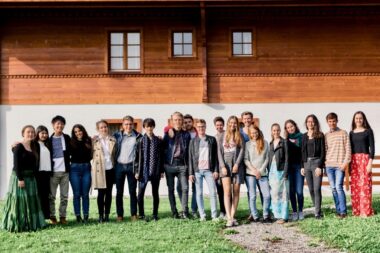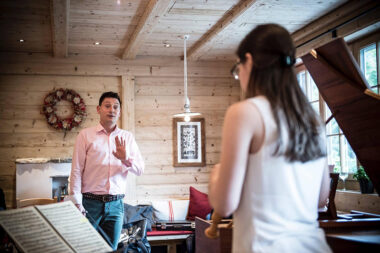 Time

August 26 (Friday) - September 4 (Sunday)
Organizer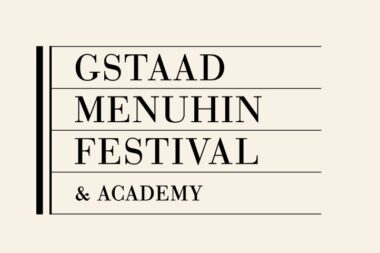 Schönried (CH), Wellness- & Spa-Hotel Ermitage, www.ermitage.chDorfstrasse 46, 3778 Schönried, Schweiz